Overview
The City of Morgantown is preparing to begin construction on a 1,001-foot extension to the runway at the Morgantown Municipal Airport, bringing the total length of the runway to 6,200 feet.
The project is estimated to take at least five years to complete at an estimated cost of $50 million. Major construction activity is scheduled to begin in early 2021.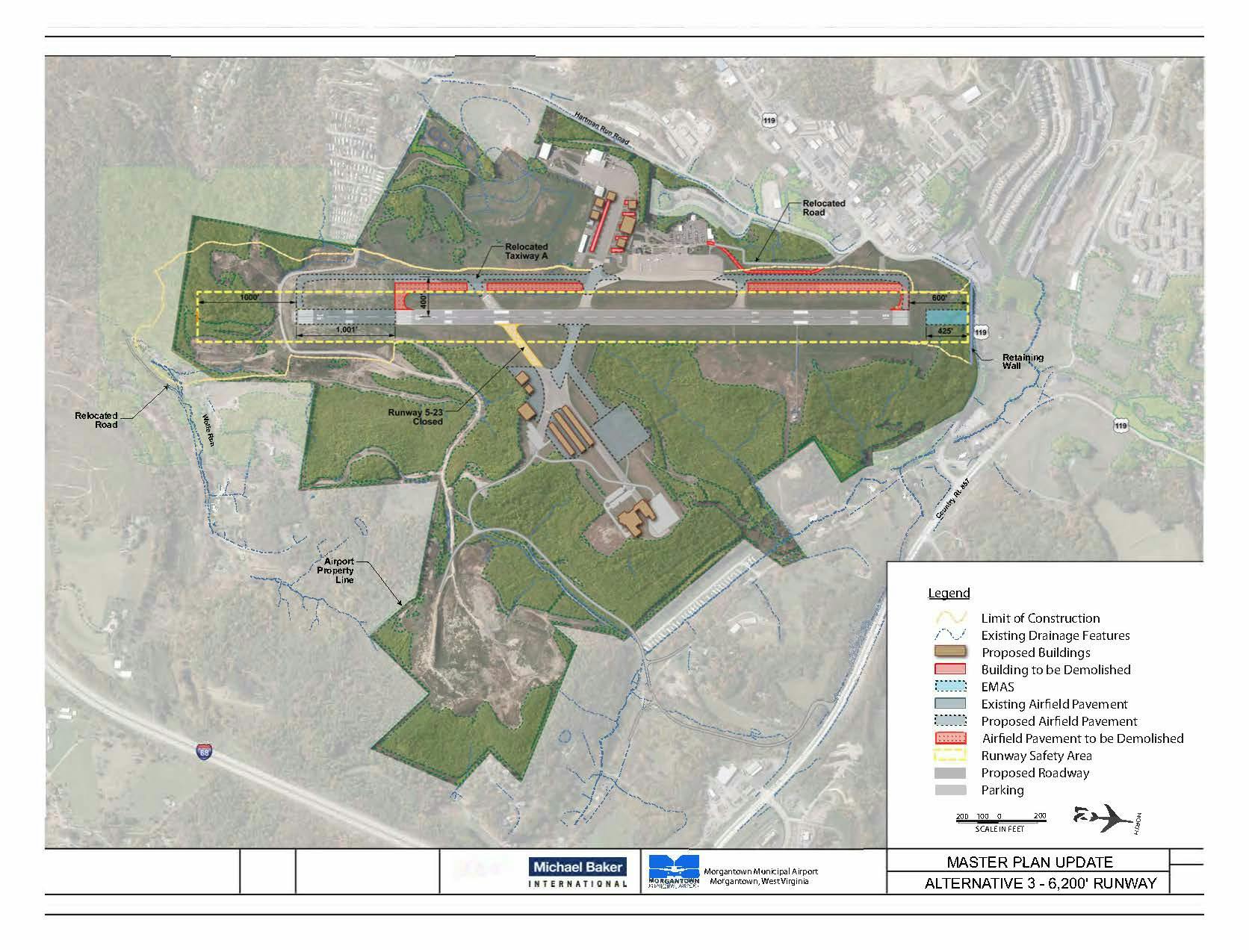 Why is this necessary?
The Morgantown Municipal Airport has the shortest runway for commercial carrier airports in the state and, based on the number of flights, it is also the busiest. The airport's current runway length limits the operational capabilities for those entities that currently operate at the airport in addition to limiting growth of those carriers.
Inclement weather, such as snow or fog, makes the already short runway even more difficult for jet operators to land at the airport. This means commercial planes and jets are less inclined to land at the airport. The goal of the runway extension project is to enhance and modernize the airport's facilities to maintain current operations, recruit new business and improve safety at the airport.
What are the benefits?
The runway extension project is a massive undertaking. The runway extension provides a direct benefit to West Virginia University and will support the continued growth of the university, its partnerships and the local economy. The 4.4 million cubic yards of dirt that is needed for the construction of the runway will come from the future I-68 Commerce Park. Tied together this will be one of the most significant economic development projects in the history of the city. That's why the project is strongly supported by WVU, the Monongalia County Commission, Star City, Westover, and many other local organizations.
Latest News
Related Documents